Thailand Liveaboard Diving
Why Thailand Liveaboards?
So why take a Thailand liveaboard diving trip? After all, on day trips, with 3 dives per day at Phuket's 3 main day tour destinations, there's already so much to see!

Well… diving on a liveaboard is a very pleasurable experience with fabulous new sites to dive and some amazing new things to see. Let's further explore what Thailand liveaboards diving offers, including 'bigger marine life'.
Thailand Liveaboards Are…
Diving on a liveaboard is more relaxed, with a dive, eat, sleep pattern and usually 4 dives per day or more. You'll also travel to more special places, such as the diving in the Similan Islands, Koh Bon and Richelieu Rock. And those sites should offer something different during your diving… and yes, that can mean big stuff too, like Manta Rays and Whale Sharks.

Usually, with the dive sites being a little further from Thailand's mainland, visibility is often very good. Currents change on a daily basis and are sometimes very strong, but this can bring in the Mantas, Whale Sharks, plus lots of other marine life closer to the reefs… and liveaboard diving can allow for amazing drift diving too. In fact, recently one of our instructors dove some of the more popular Thailand liveaboard sites and saw Whitetip Sharks or Blacktip Sharks on almost every dive, plus a bunch of Eagle Rays and a huge Manta Ray!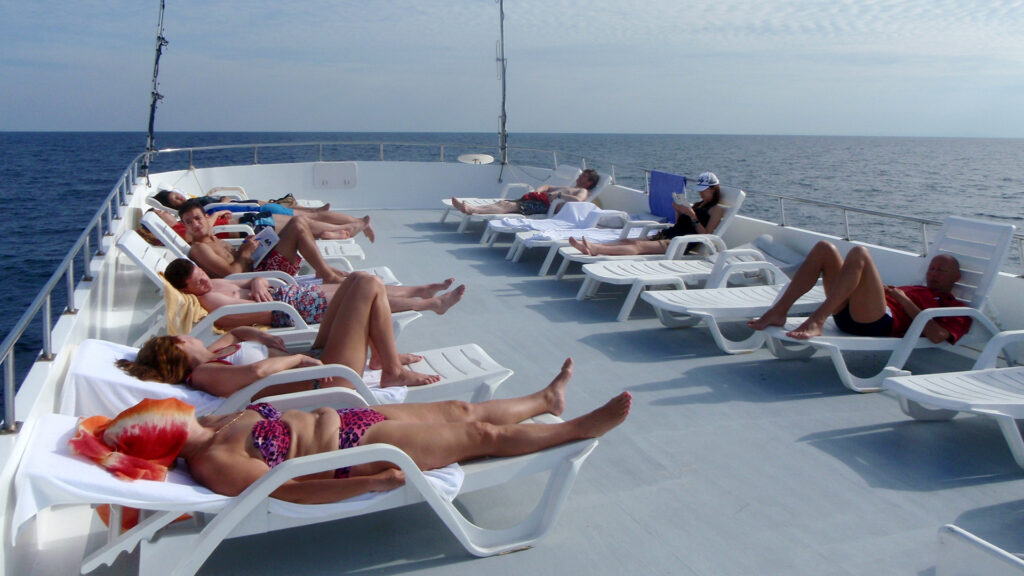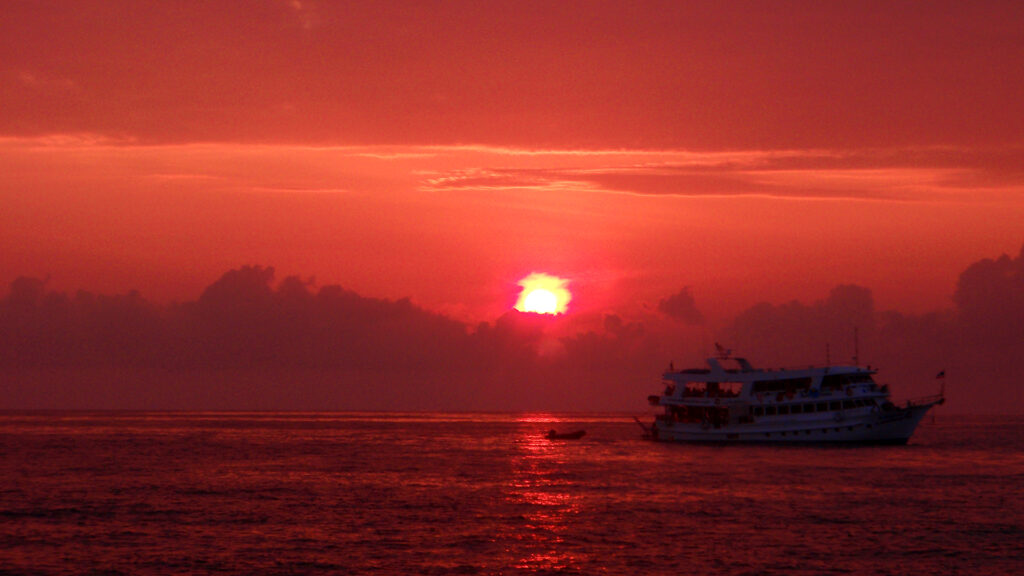 Although a liveaboard diving trip can seem to be more expensive than a bunch of day trips, the extra cost actually goes towards paying for your accommodation, food and refreshments, on top of your diving. So it can work out quite comparable to day trip diving, where you'd be paying separately for a hotel, evening meals and entertainment.

To see the greatest selection of marine life, our recommendation is to do a combination of both day trip diving and liveaboard diving. Perhaps get your dive courses done, and a few extra fun dives under your belt, on day trips before a Thailand liveaboard. Certainly, the PADI Advanced Open Water and Nitrox courses are recommended, to enjoy 30m diving at the deep dive sites… otherwise you might miss out on parts of the dives.

Now let's look at the types of Thailand liveaboards and then more about the diving destinations available to liveaboards in the Andaman Sea.
Liveaboard Diving Trip Styles
Thailand liveaboards from Phuket have 2 main diving destinations, trips to both the North and the South Andaman Sea (which we'll discuss later) but there are also 2 'styles' of liveaboard diving trips from Phuket:

Fixed Trips – There are trips where you get on the liveaboard boat at either Phuket or Thap Lamu, for a 3-5 day trip with the same group of divers – we'll call these 'fixed trips'.
Join-in Trips – Then there are trips where you are transferred to the liveaboard by speedboat and divers join/leave the liveaboard on a daily basis – we'll call 'join-in trips'.

Although the 'join-in trip' style does enable daytrip diving to sites like the Similan Isles, the Northern Andaman Sea is best dived on a liveaboard trip. So let's discuss the trip types for Thailand liveaboards first…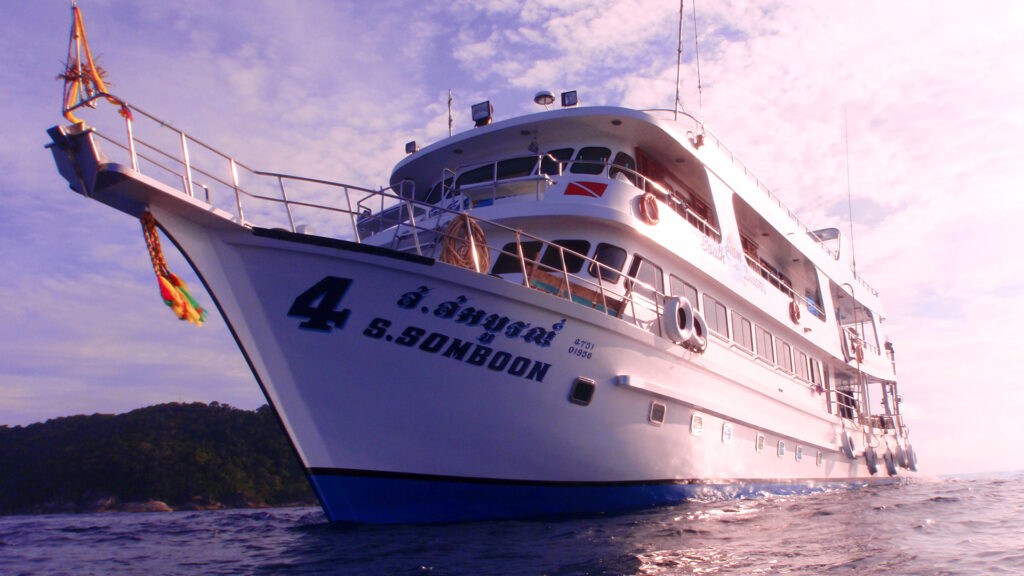 Join-In Liveaboard Diving
The 'join-in' style of liveaboard usually entails an early morning minibus transfer from Phuket to Thap Lamu, where you are then transferred by speedboat to the liveaboard. Divers tend to come and go most days of the week, though perhaps not for 2 days a week, when diving sites like Richelieu Rock, because it's a little too far for the speedboat transfer.

For arrivals, the first dive is usually just before lunch. Divers leaving the liveaboard that day, usually do so after their post-lunch dive. There's usually a choice of 4 dives out of 5 per day, except for 3 dives on the departure day. Here is an example schedule:
* Usually on days where there are no transfers (on Koh Tachai / Richelieu Rock days for example), the 4 dives are limited to daytime dives – no night dive – because of longer travelling between dive sites.

These 'join-in' liveaboards tend to be less expensive than the 'fixed trip' liveaboards but that doesn't necessarily mean lower quality. And remember, you're likely diving the same sites, it's just you have the coming and going of divers / changing of groups. So this style of Phuket liveaboard diving trip can be good value and a great experience! And one big advantage is that, so long as there's room, you can choose to pay to extend your diving trip!

The day-to-day transfers also allow for shorter trips, perhaps only staying 1 or 2 nights. And it's therefore possible to 'target' which destinations you'd like to dive, on a more affordable budget.

It's worth noting that 'join-in' liveaboard trips are usually only run for the Northern Andaman diving sites. Also, due to having scheduled rendezvous with transfer speedboats, the sites dived and the timing runs on a more fixed schedule.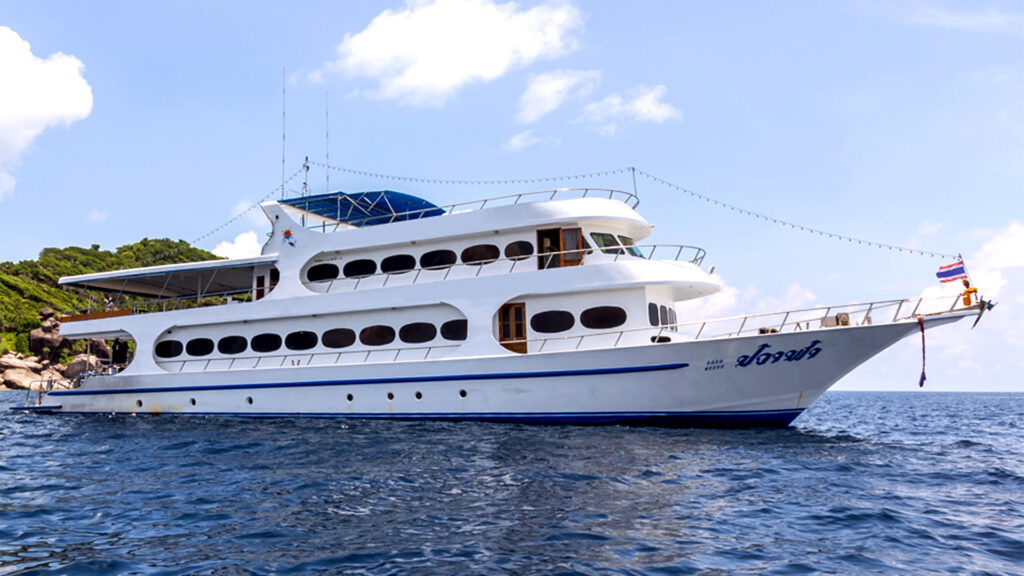 Fixed Liveaboard Diving
The 'fixed' style of liveaboard diving trip can either mean getting on the liveaboard boat at Chalong or Patong in Phuket, or at Thap Lamu after a minibus transfer from Phuket. Either way, you are usually on the boat mid-evening for a briefing, equipment preparation and dinner before settling into rooms for the night, and then waking up for your first early-morning dive the next day.

This style of trip can seem more casual, without the coming and going of divers, as dive groups don't usually change for the entirety of the trip. These trips are often 3-5 days, depending on destination; the Northern Andaman trips (the Similan Isles, Koh Bon, Koh Tachai, Richelieu Rock, the Surin Islands and sometimes the Boonsung Wreck) tend to be 4-5 days, whereas the Southern Andaman trips (to Phuket's local dive sites, Koh Phi Phi, the Koh Ha Islands and Hin Deang and Hin Meuang) tend to be 3 days.

These trips also tend to offer 4 dives per day (usually 3 on the last day), but one advantage may be that, because divers aren't changing out on a daily basis, groups can be fixed to take advantage of using Nitrox (Enriched Air). Some boats even offer Nitrox for free / as part of the price, for those divers certified to use it. If you aren't a Nitrox Diver, you should take a look at our Specialty Courses page for more details. And some boats even offer technical diving services.

Although some of the 'fixed trip' liveaboards could cost a little more, there's another potential advantage that the same boat may run to both the Northern and Southern Andaman Sea, which means that you could simply stay on the boat and enjoy 6-7 days of liveaboard diving at a much greater variety of dive sites. And some of these liveaboards offer a higher level of board and catering.

Accommodation on this style of liveaboard often have more choice: from more luxurious en-suite cabins to cabins with multiple bunks and shared bathrooms. The choice can allow you a more private and comfortable stay or saving some money whilst still diving from perhaps a quieter boat. It's worth noting though, that whether a fixed trip or join-in style liveaboard, prices are usually per person and based on at least 2 people sharing.

Take advantage of 'Early Bird' and 'Last Minute' liveaboard deals:
Thailand Liveaboards At A Glance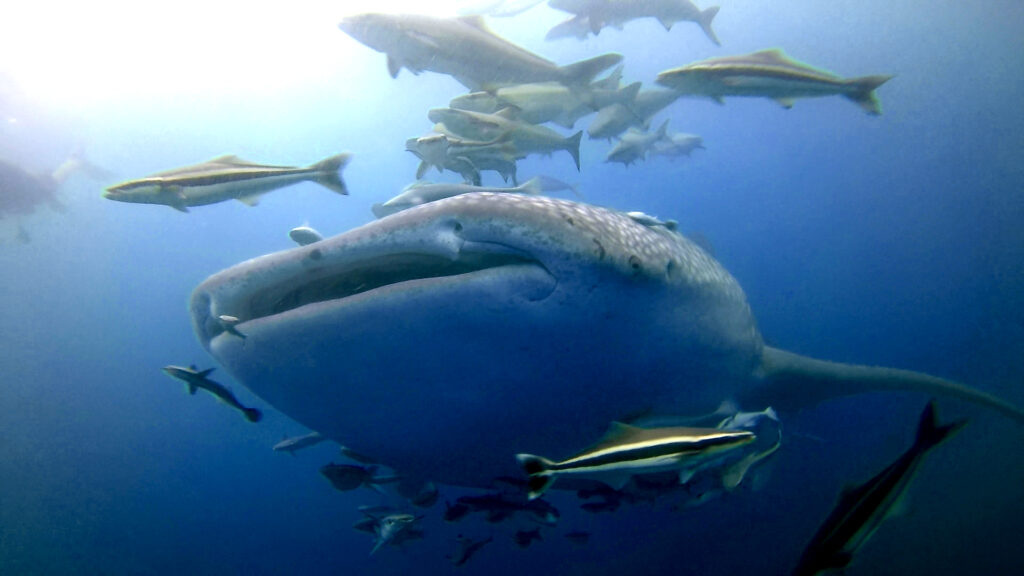 Thailand Liveaboards Diving:
Absolutely worth it!
North Andaman Liveaboard Diving
One of the most famous and all-time favorite areas to dive in Thailand can be found northwest of the island of Phuket… the nine beautiful Similan Islands. They feature a variety of stunning marine life and one of the best destinations for Phuket liveaboard boats. Understandably, the area is very popular with amazing diving at more than 25 sites, in usually clear warm water, with stunning soft coral, boulder and hard coral reefs. And now, with many top quality liveaboards diving the area, the experience is even better!
The Megui Archipelago and the Burma Banks, both of which are rarely explored, lie about 180 kilometers northwest of the Similan Islands. These underwater mountains rise up more than 350 meters from the ocean floor, reaching just below the surface. These banks have become world-famous as a result of divers' close encounters with all sorts of marine life, including silver tip and nurse sharks, and huge schools of pelagic fish, together with the unforgettable thrill of gliding over these amazing underwater plateaus.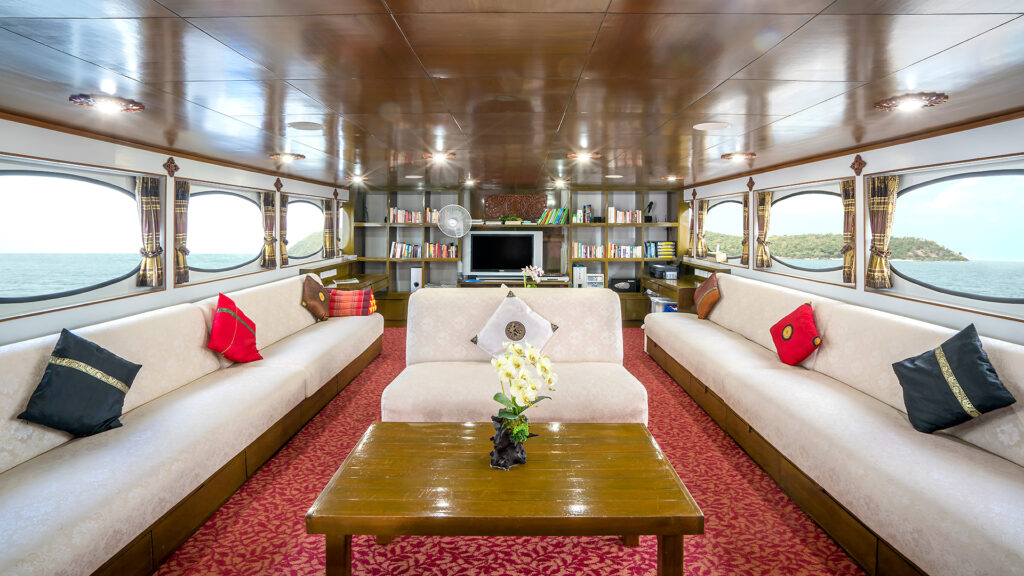 The newly opened Andaman Islands, some 350 kilometers to the northwest, are situated north to south in the Indian Ocean. The possibilities for diving are limitless, and the area is only now being explored. Already these islands are becoming widely known to the world, and have a great reputation as one its best diving destinations.
Near the border of Burma is Richelieu Rock, which completes our triangle. There are few places in the world better than this tiny pinnacle for swimming with the whale shark, regarded by divers as a gentle giant. Whale sharks, some of which grow to lengths of 12 meters and more, can be spotted here on a regular basis.
South Andaman Liveaboard Diving
Starting from Phuket, we go eastward to the tourist-favorite day-trip spots of Shark Point and Koh Phi Phi, famed for their breathtaking soft coral. This area is also where the easygoing leopard sharks, some of which are more than two meters long, make frequent appearances. Thousands of visitors make annual treks to Koh Phi Phi to enjoy the scenery and relaxing attractions onshore.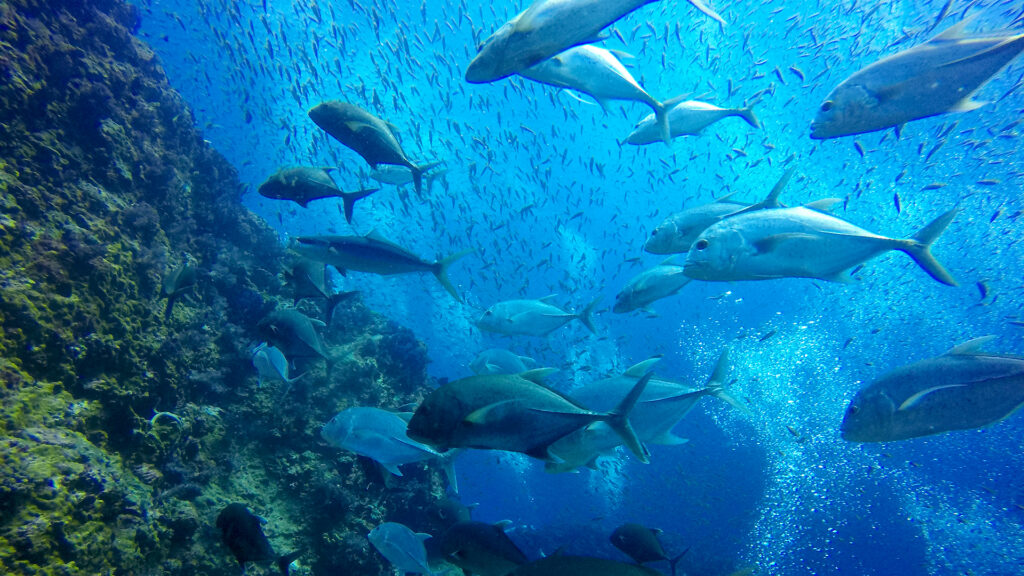 Going south, we come to unpopulated islands covered with tropical vegetation and edged by clear blue ocean, and spotted with soft-coral peaks such as Hin Daeng, which rises more than 60 meters.

Here, divers will find whale sharks, dazzling species of fish, and eye-catching coral growth among many other amazing sights.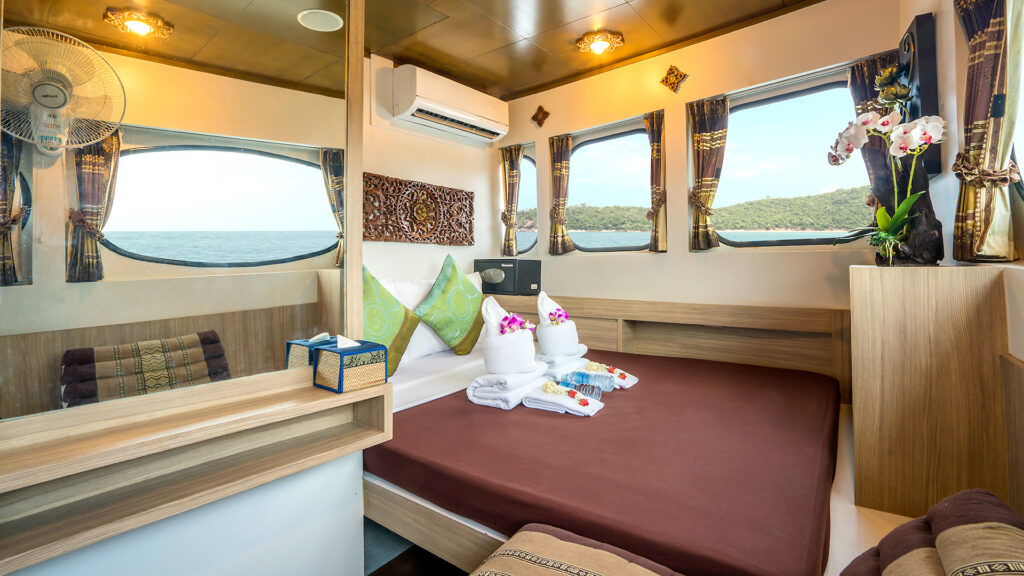 The southern sites, such as the Koh Haa Islands, HIn Deang and Muang, provide a lot of color due to their soft-corals. Mix that in with the more local sites, such as the Phi Phi Islands, and the southern trips offer perhaps even more variety than trips to the Similans!
So don't wait! To get Phuket's best liveaboard diving deals, it's best to get in touch early… even if you're waiting for a last minute deal! We can keep you up-to-date.