Best PADI Specialty Courses
Be A Specialty Diver In Phuket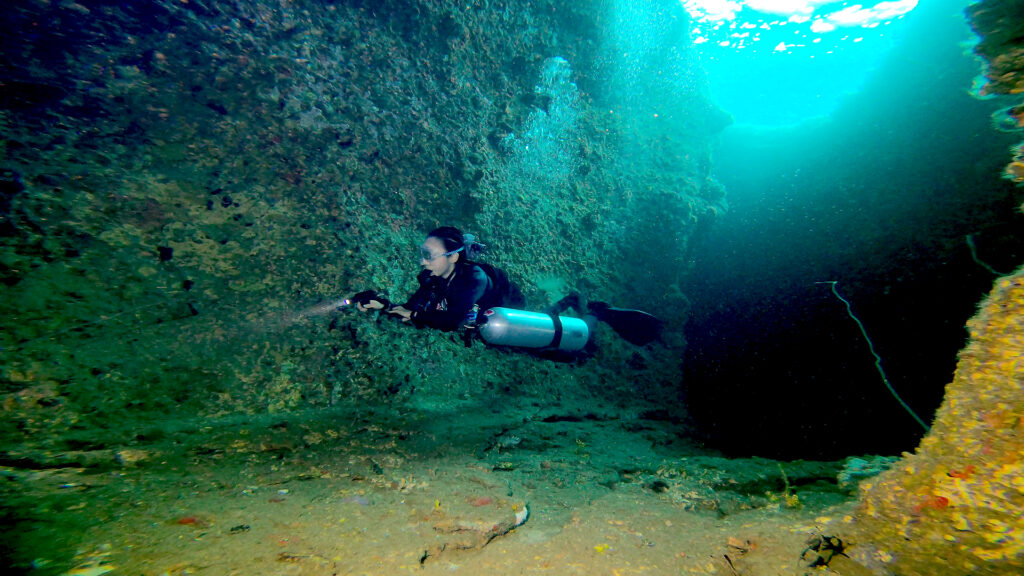 Our best PADI Specialty Courses usually range from 2 to 4 open water dives and some may also involve class / pool training. With a maximum of 3 open water training dives per day, 2 or more days may be required to complete some PADI Specialties.

However, if you have already logged a PADI Adventure dive for a particular PADI Specialty, then this may reduce the number of days and the price for that PADI Specialty.

Our PADI Specialty Courses start at only 3,700b.
Why Do PADI Specialties?
The core benefit of PADI Specialty Courses is that they accelerate and expand your diving knowledge and diver skills, all under the supervision of experience PADI Instructors.

Each PADI Specialty has it's own individual set of benefits: Some introduce you to new environments, some to using new equipment, others improve your diving skills / techniques and / or diver safety.

Whichever PADI Specialty Course you choose, they are all fun, interesting and help you get more out of your diving!
Get more from your diving with our best PADI Specialty Courses.
PADI Specialties In Phuket
Although some PADI Specialty Courses don't require specialized equipment or environments, there are many that do.

With easy access to pools, beaches, wrecks, caverns, lush coral reefs, deep open water sites and more, Phuket is an ideal place for many PADI Specialties.

And with excellent services supporting it's diving industry, Phuket has access to all the variety of modern / new diving equipment and accessories, that may be required for your PADI Specialty Course.
Use quality dive gear for your specialties at Love Diving Phuket.
Best PADI Specialty Courses By Popularity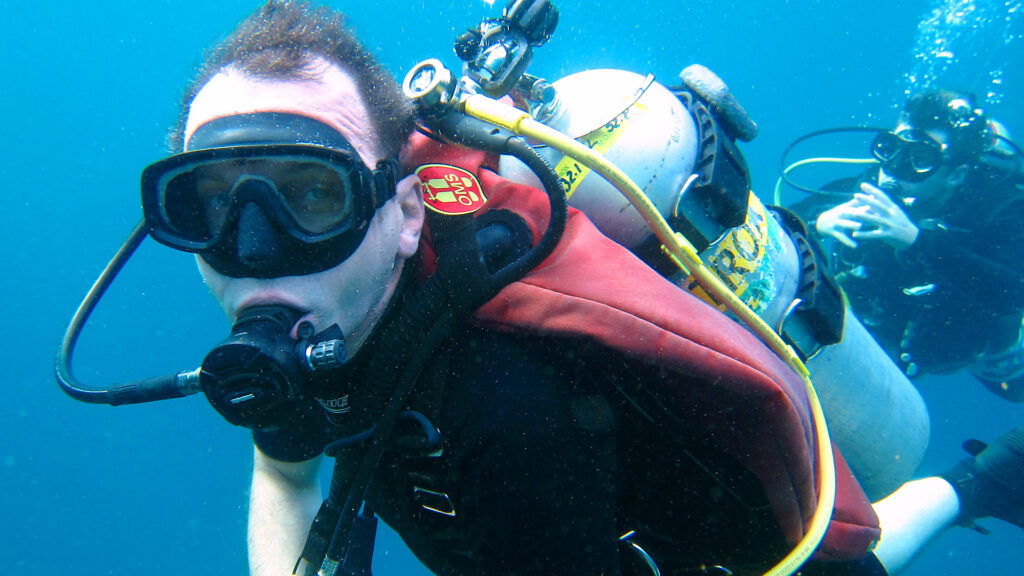 Nitrox (Enriched Air)
Using Nitrox for longer no-decompression times often means better diving: being able to stay longer at depth, while others are having to ascend. You can also use Nitrox for conservancy with less need to push no-decompression limits.

Specific requirements: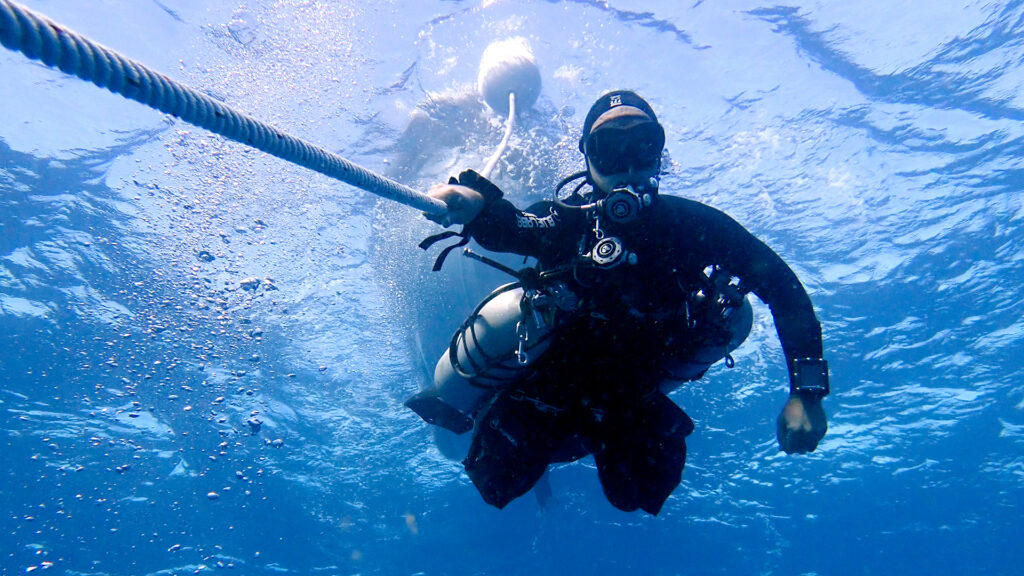 Deep Diver
Learning to dive at 40m means you can get to dive at sites that many others can't. Depending on the dive site, a deeper dive depth can mean a very different environment and / or different marine-life. Ultimately, a wider / better choice of dives.

Specific requirements: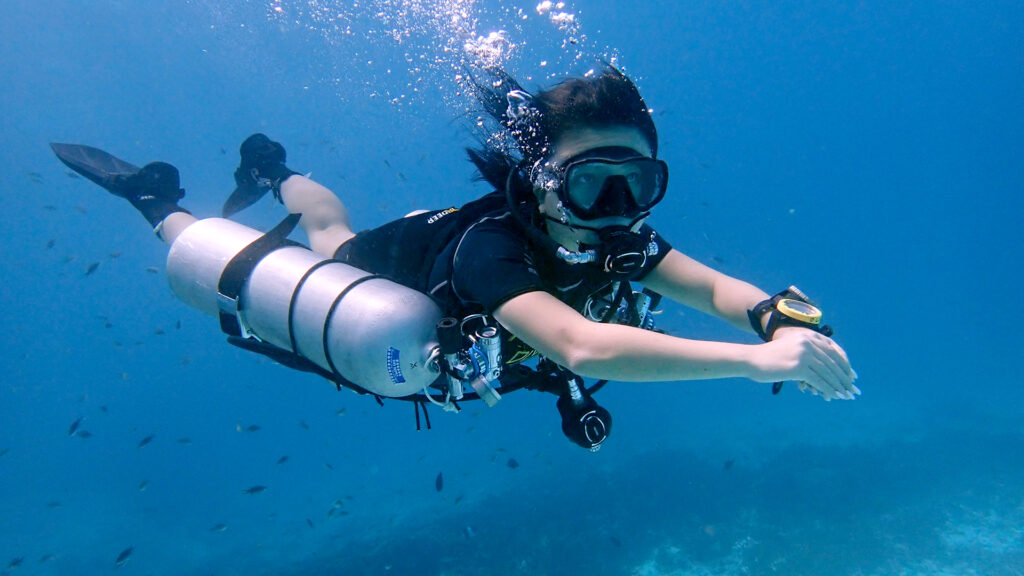 Sidemount Diver
Sidemount diving with 2 tanks provides more gas & security. Diving on a well-configured specialized sidemount system means great streamlining and is also beneficial / required for wreck, cavern and tec diving. Sidemount Course

Specific Requirements:
Best PADI Specialty Courses For New Environments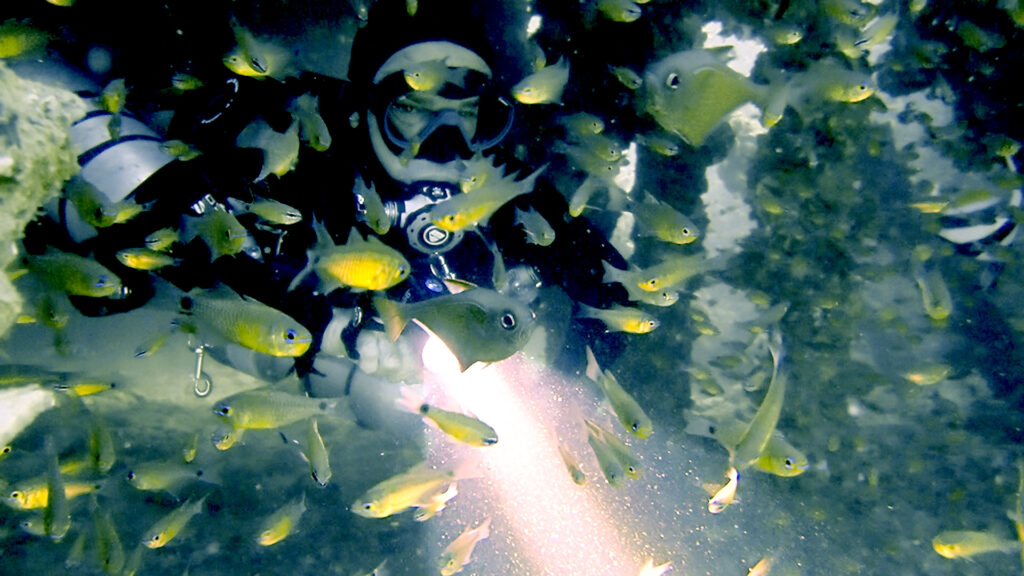 Wreck Diver
The ship wrecks at Racha Yai and The King Cruiser Wreck provide a perfect progression for doing your PADI Wreck Diver Specialty in Phuket. Done over a period of 2 days, there'll also be extra dives, which you can use for fun or towards other PADI Specialty Courses.

Specific requirements: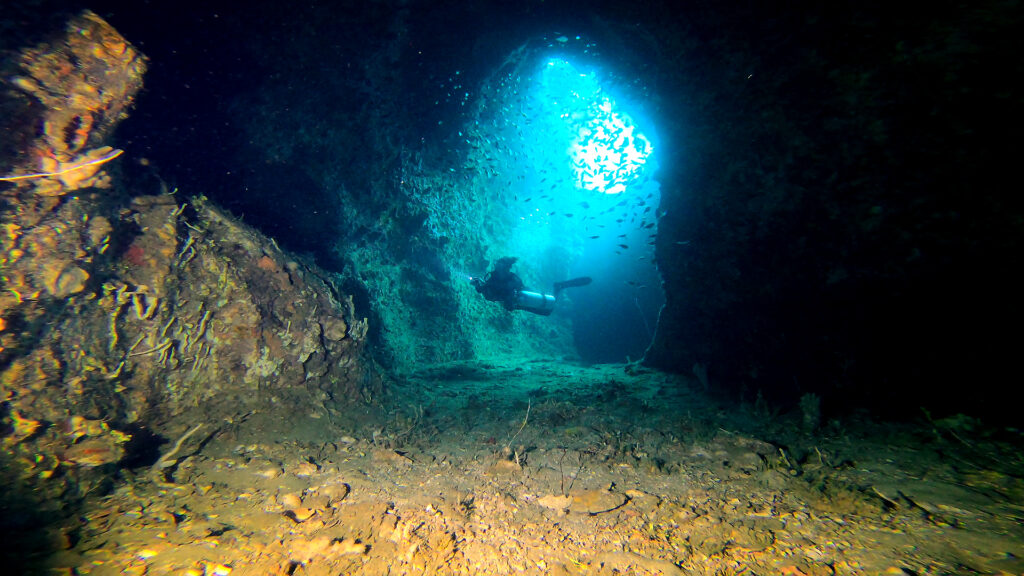 Cavern Diver
There are some fabulous caverns to dive just a boat tour away from Phuket! For your safety, our instructor will wear full-cave equipment, but you can do the PADI Cavern Course in standard scuba gear. Definitely one of the more adventurous specialties!

Specific requirements: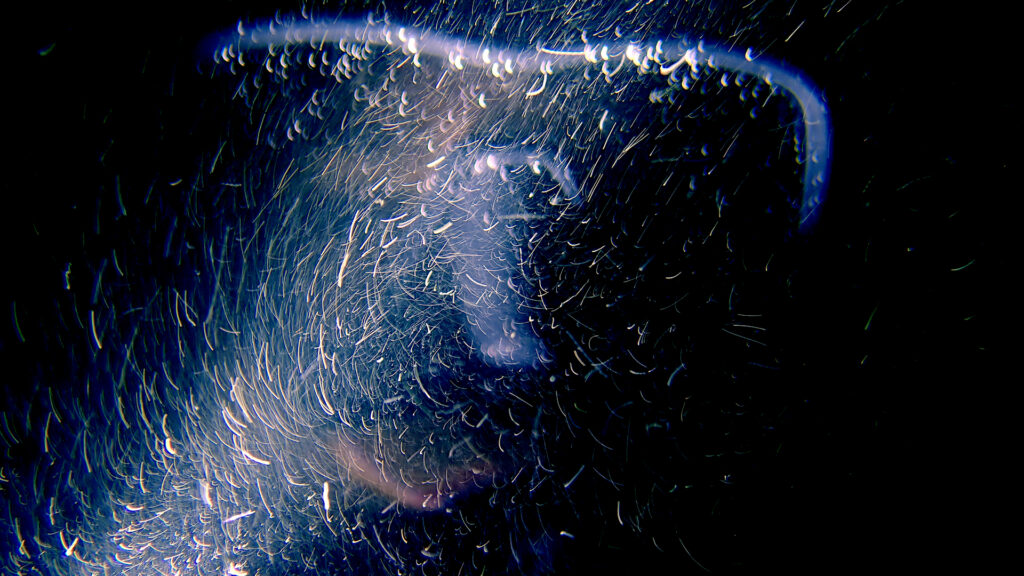 Night Diver
Phuket's reefs can completely transform on night dives. Day-time critters behave differently and there are many new nocturnal critters to see. And colors seem so vibrant in-front of your dive light! Phuket shore dives are excellent for the PADI Night Diver Specialty.

Specific requirements:
Best PADI Specialty Courses For Core Diving Skills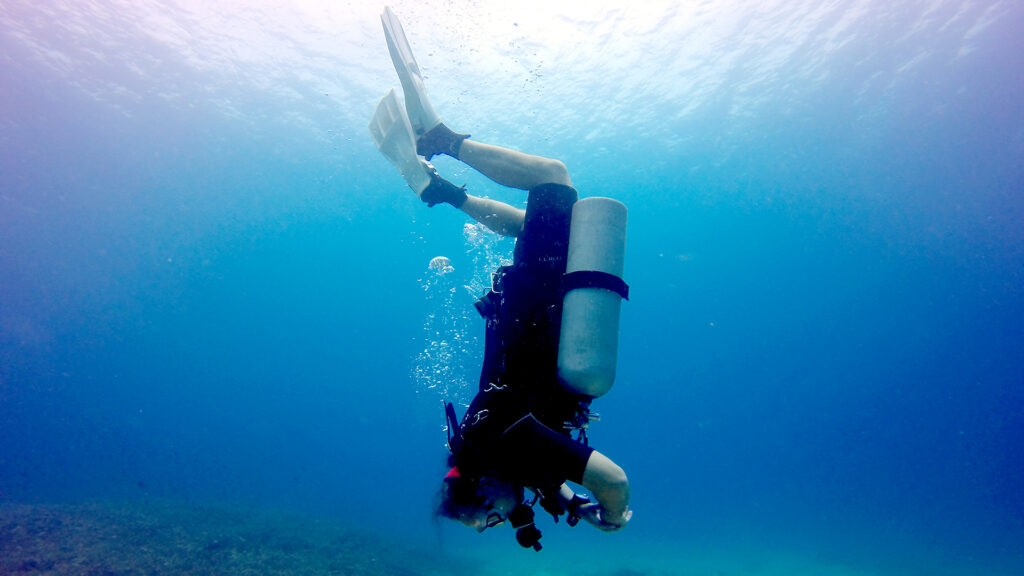 Peak Performance Buoyancy
Having better buoyancy control will benefit you in multiple ways, in all forms of scuba diving. With our PADI Peak Performance Buoyancy Specialty you'll learn techniques to use and practice on all future dives, for better air consumption, more maneuverability, with a variety of finning styles, the know-how to check / adjust your weighting (for a change of equipment / environment) and the ability to hover in various positions.

Specific requirements: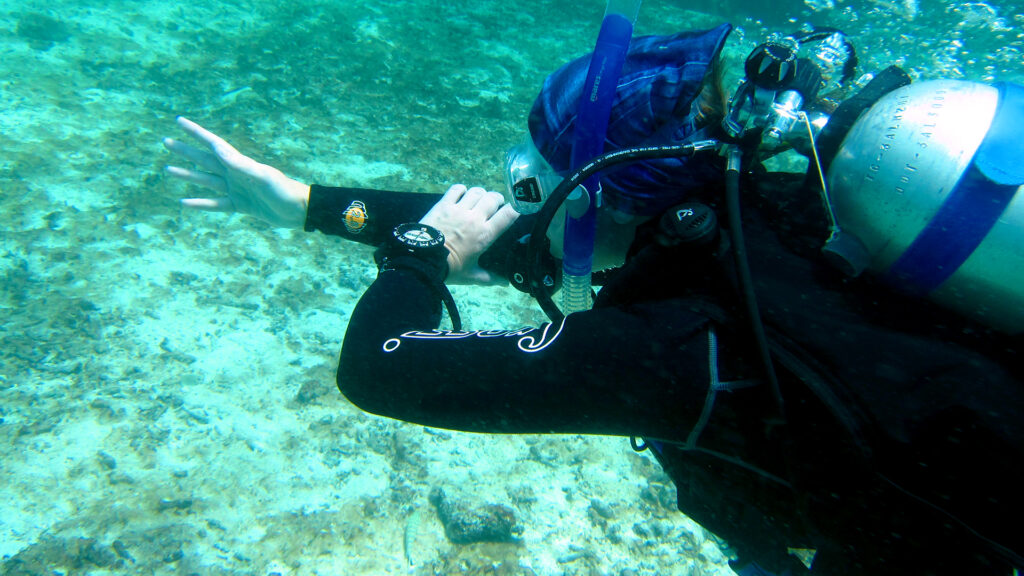 Underwater Navigation
Knowing where you are underwater, through compass use and natural references, allows for more relaxed diving – not worrying about how to find your exit point! But perhaps a bigger benefit is the ability to quickly & effectively find specific / special parts of a dive site – like an off-shore wreck or a beautiful submerged pinnacle off of a larger reef! Good navigation is also crucial for other diving activities, like search & recovery.

Specific requirements: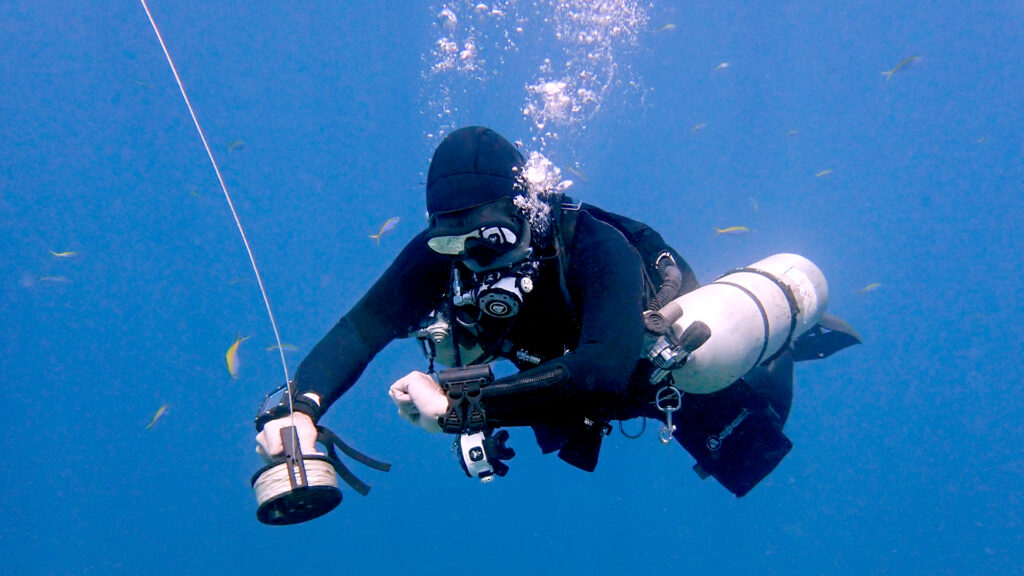 Drift Diving
Using good buoyancy control and body positioning, you'll be able to dive well and maintain buddy contact when diving in current. Especially when currents are strong, we'll show you how you can use those currents to your advantage, to save air, save energy, and travel along / around a dive site with ease. Current will often bring fish in closer to the reefs, so do your PADI Drift Diver Specialty and take advantage of this!

Specific requirements:
Best PADI Specialty Courses For Dive Equipment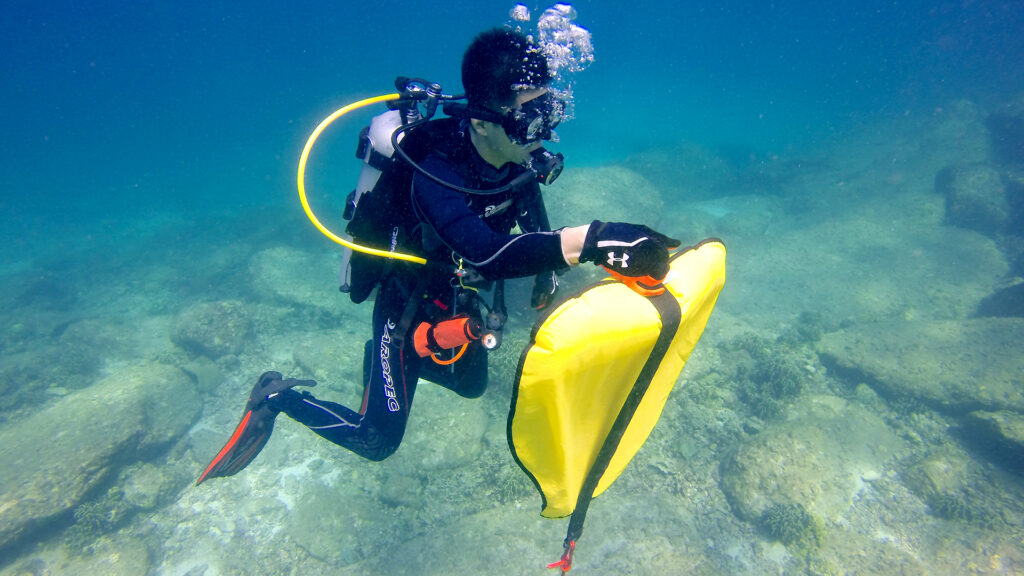 Search & Recovery
With the PADI Search and Recovery Specialty you'll learn search patterns and techniques for a wide variety of environments and use cases – this will also remind you of or improve compass use. You'll also learn to tie knots underwater and bring up objects from the bottom with the use of a lift-bag. Perhaps invaluable skills, should you find something interesting underwater!

Specific requirements: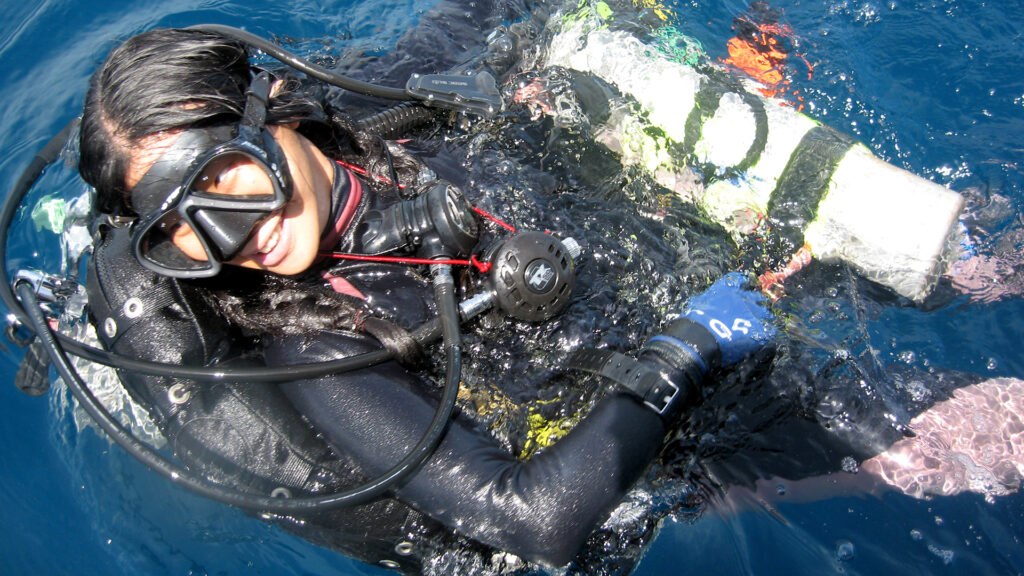 Self-Reliant Diving
Although you should always dive with a buddy, the PADI Self-Reliant Diver Specialty allows for more independence underwater and more safety, should you ever find that you have to end a dive alone. On this challenging but fun course, we'll provide you with and show you how to set-up and use a completely separate air-source and redundant (spare) set of essential dive equipment.

Specific requirements: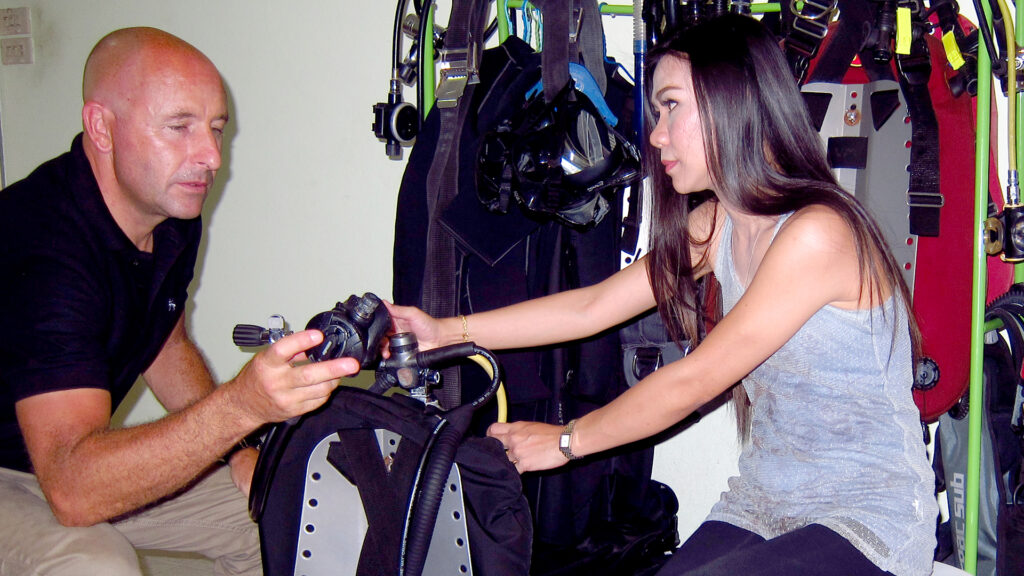 Equipment Specialist
Although you won't be diving on this course, the skills you learn as a PADI Equipment Specialist may just keep you diving, rather than missing a dive, should a small equipment issue occur. Though not designed as a replacement for professional equipment repair or servicing, you'll learn a lot about dive gear, how to maintain it and deal with minor things that may be easy to fix.

Specific requirements:
Best PADI Specialty Courses For Fun & Sharing
Fish Identification
The PADI Fish Identification Specialty is a fun course where you'll not only learn the names for many of the fish that we have in Phuket's water, but also methods for how to distinguish one type of fish from another. Fish families have similar characteristics – it's not just about the color – and even their environment or propulsion method can help you find out what the fish is. Being able to tell friends and family what you saw on a dive is so much better than… um?

Specific requirements: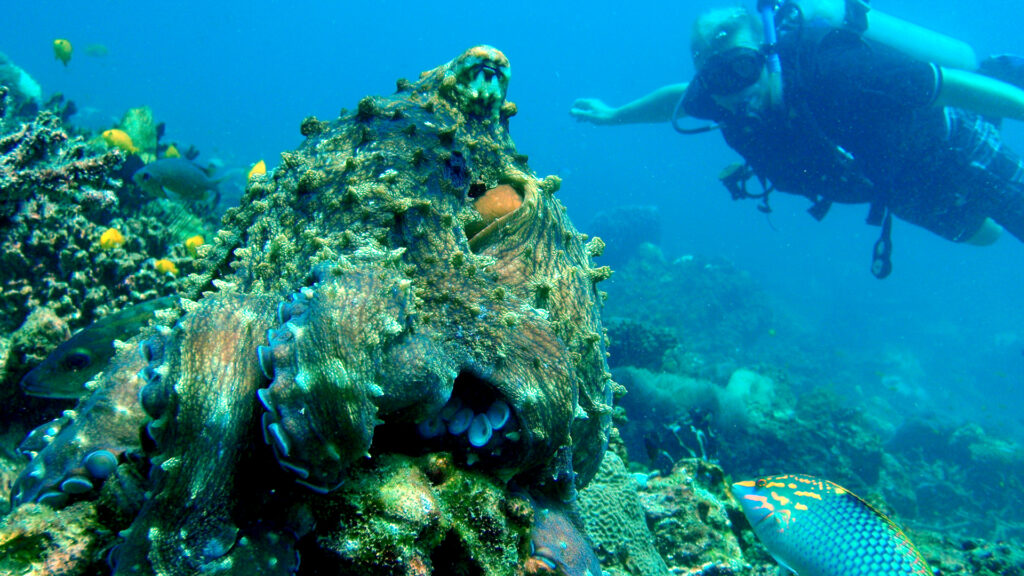 Underwater Naturalist
In some respects, the methods used in the PADI Underwater Naturalist Specialty are similar to the Fish ID course. However, what makes this course fun, interesting and perhaps even surprising, is discovering just what is plant life and what is animal life! More specifically, you'll be looking for vertebrates, invertebrates and plants. You'll likely also to be surprised just how many invertebrates there are underwater, though finding plants may be the most fun challenge!

Specific requirements: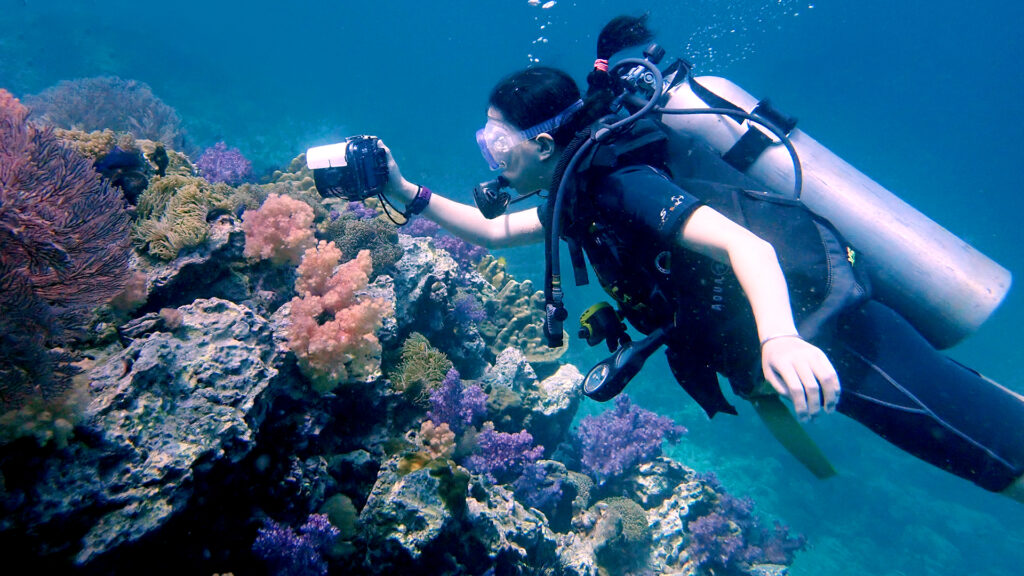 Digital Underwater Photography
Being able to keep a record and share diving experiences through underwater photography is why so many divers take a camera – especially for capturing special moments or rare critters. Why not speed up your learning, to get better images, by taking the PADI Digital Underwater Photography Specialty course. Not only will you learn lots about taking great photographs, you'll also be recording some of the awesome marine life that diving Phuket has to offer.

Specific requirements:
The PADI Master Scuba Diver certification requires completing 5 PADI Specialties, logging 50 dives, and having the PADI Rescue Diver certification (or equivalent).

You can complete 5 PADI Specialties in as little a 5 days and log 15 dives in the process. And by studying in advance, the EFR & PADI Rescue Diver courses may take as little as 2 days!

Send us your current certification level, the number of logged dives you have, and we'll come up with an awesome deal to get you to PADI Master Scuba Diver!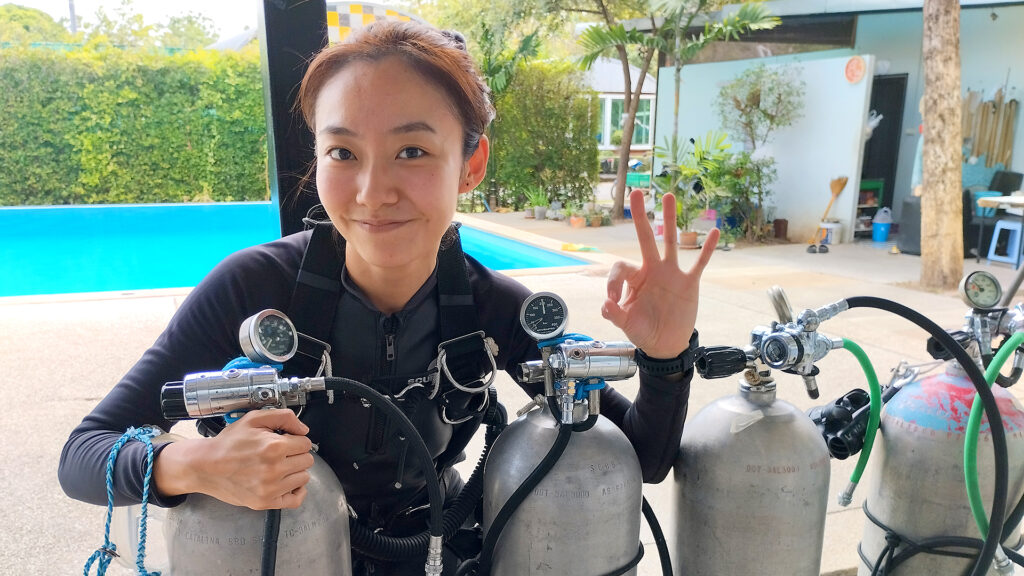 Special With Love Diving Phuket
Although we've only listed our best PADI Specialty Courses, our instructors can cater for a whole range of other PADI courses so you'll benefit from much greater wealth of diving knowledge and experience.

Supported by top-quality materials, diving equipment and any accessories required for your particular specialty, you'll get top-quality training at world-class dive sites.

Perhaps more importantly, our instructors are very knowledgeable of Phuket's varied dive sites and diving conditions, and will safely maximize your experience, learning and achievements.
PADI Specialty Course Guide
As each PADI Specialty has it's own performance requirements, so what you need to do and how, where and when you'll complete course elements will be explained in-part during the signing up process and then by our instructors. However, the PADI Specialties that require open water dives will have similar components:
Get thorough diver training from our PADI Specialty Instructors!
PADI Specialty Course Rules
Some of our best PADI Specialty Courses only require an Open Water certification, while others require the Advanced Open Water level and proof of logged dives etc. There may also be age related restrictions / limitations on some specialties. If you aren't sure about requirements / limitations, please ask us.

Requirements that are common to all PADI courses involving dives:
Other Specialties / Courses
There are many more PADI courses other than what we feel are the best PADI Specialty Courses, listed above. For example:
If there's a PADI course that interests you, or a style of diving that you'd like to explore, and you don't see anything like it listed above, then please contact us.