Love Diving Phuket PADI Courses
We offer a full range of PADI diving courses, for beginner divers through to advanced and specialty diving levels and beyond. Whether learning to dive or continuing your diver training, you'll love doing your Phuket PADI courses with us because:
Since 2010 we've trained thousands of divers: Student Diver Reviews
Links to find your Phuket PADI courses faster:
Diving Courses For Beginners
Discover Scuba Diving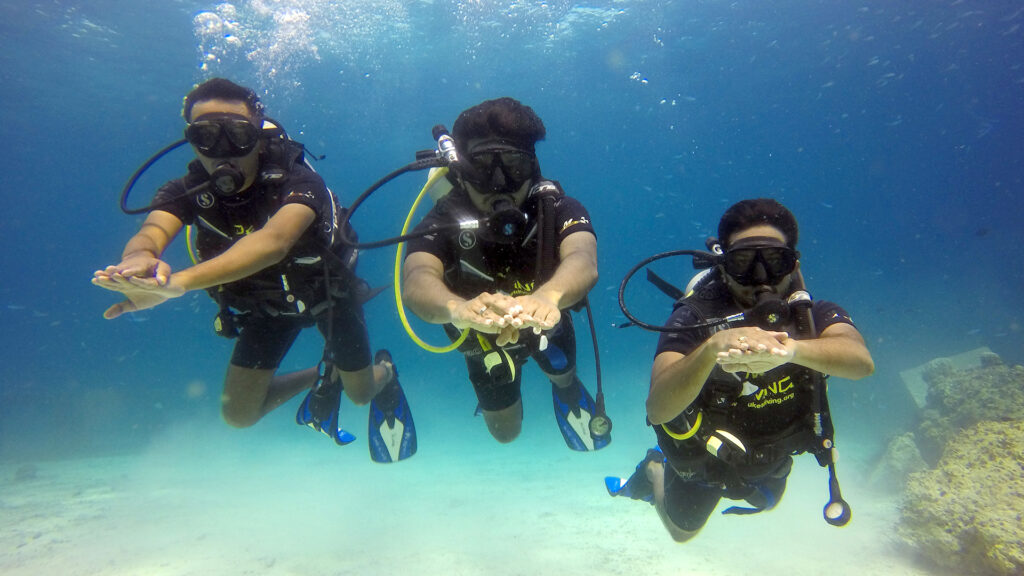 1-3 dives during 1 day to experience diving to a maximum of 12m, in easy and fun conditions, with fish and corals to see! After a little training and a few easy skills, we'll have you feeling like divers in no time… you don't even have to be a swimmer! You may be able to upgrade to the Open Water Diver certification in only 2 extra days.

Our PADI Discover Scuba Diving starts at only 2,500b.
Open Water Course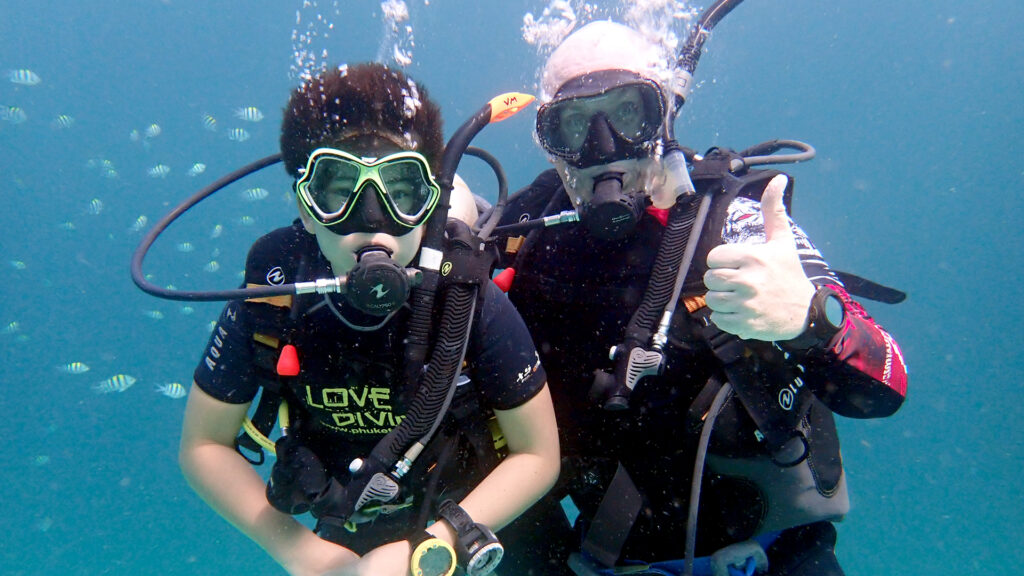 PADI's first full diver certification takes only 3 days! 1 day class & pool, and then 4-6 dives over 2 more days. You'll do a little studying, float for 10 minutes, swim for 200m and learn the art of scuba diving as well as safety skills, all under the care of our PADI Scuba Instructors. We've various beach / boat diving options to suit your budget.

Our PADI Open Water Course starts at only 9,900b.
Advanced & Rescue Courses
Do you know you can do your PADI Advanced Open Water Course straight after your Open Water Course? And those courses can even be combined into a 4 day 9 dive package to save time and money!
Also: You can become a PADI diver simply by taking the next PADI diving certification if you've already a diving certification from another recognized diving organization.
Advanced Open Water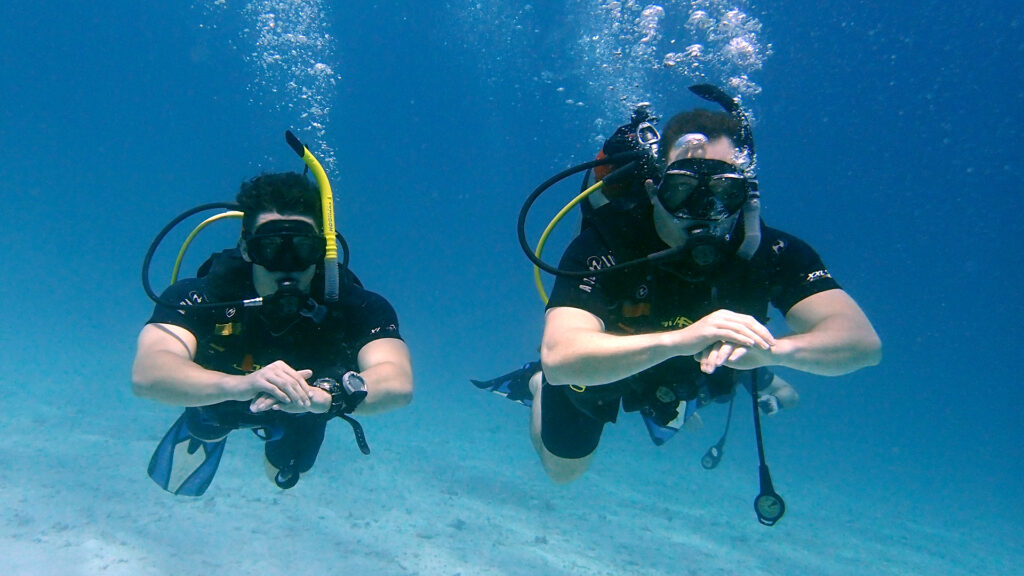 5-6 dives during 2 days to advance your diving skills and limits to a maximum 30m. Dive at new sites and environments, to improve your techniques, air consumption and confidence underwater. Choose from various destinations to suit your requirements and budget. Navigation and Deep diving are mandatory, and you choose another 3 dives.

Our PADI Advanced Open Water Course starts at only 9,900b.
EFR Course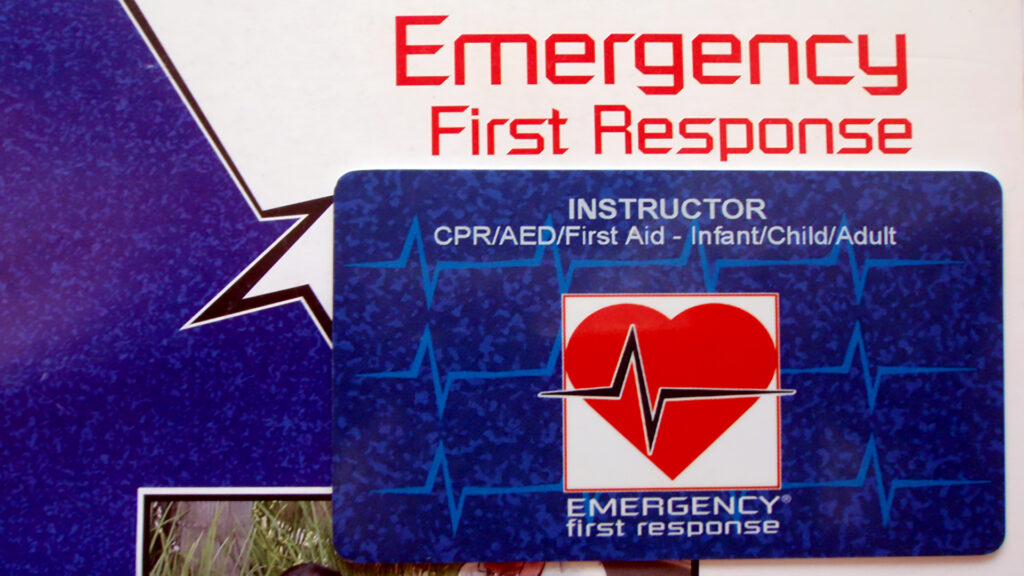 A current Emergency First Response Primary and Secondary Care Course certification is required prior to being certified as a PADI Rescue Diver. However, the skills learned are invaluable even in an emergency situation outside of diving. With some self-study, this non-diving certification takes around half a day and is easily combined with the 2 day Rescue Diver course.

Our EFR Course is only 4,500b. (Do with Rescue for discount!)
Rescue Diver Course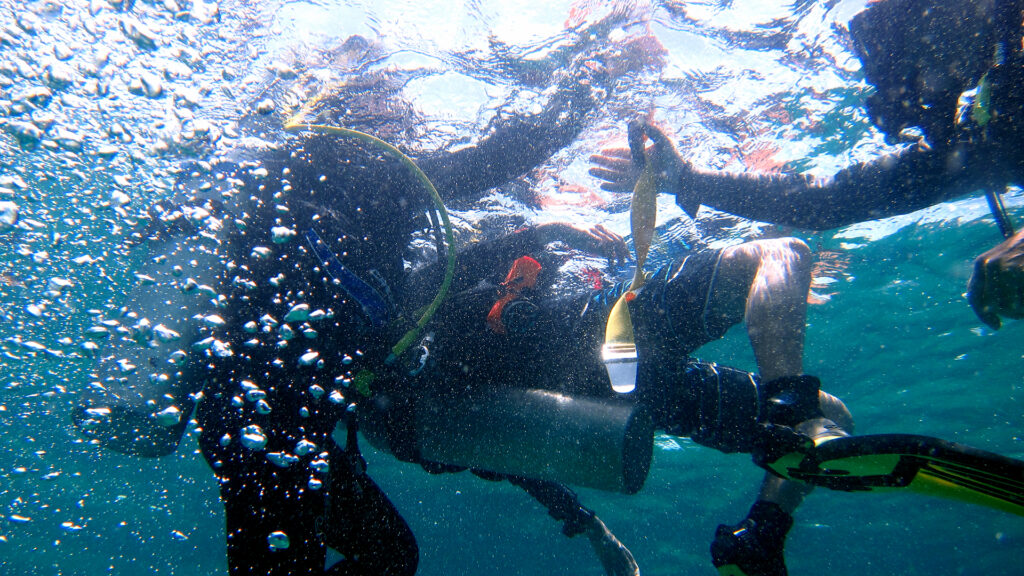 In this PADI course you'll learn all the skills necessary for an effective in-water rescue of a diver. Focusing more on good techniques, and without having to be superhuman you can easily achieve the training requirements. Completed over 2 days, this certification is required prior to the PADI Divemaster, PADI Tec 45 and PADi Tec 50 courses.

Our PADI Rescue Diver Course starts at only 9,900b.
PADI Specialty Diving Courses
SAVE time and money by doing PADI Specialties straight after your Advanced Open Water: The PADI Advanced Open Water Course consists of Adventure Dives, that may be credited towards the corresponding PADI Specialty Course to reduce the days required to complete that specialty. The most relevant specialties are marked *.
Note: Sometimes, a PADI Specialty may take more than the minimum number days; for example, if a wreck isn't available on all dives on a particular day. We've based the number of days to complete specialties on current boat schedules and assume Adventure Dive accreditation.
1 Day PADI Specialties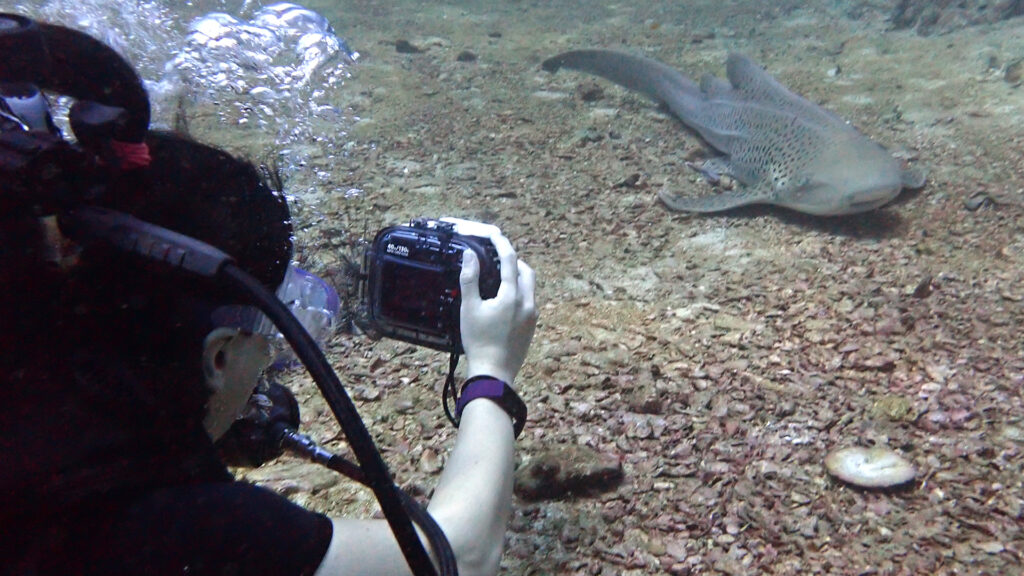 PADI Specialty Courses that may be completed in 1 day include:
Our 1 day PADI Specialty Courses start at only 3,700b.
2 Day PADI Specialties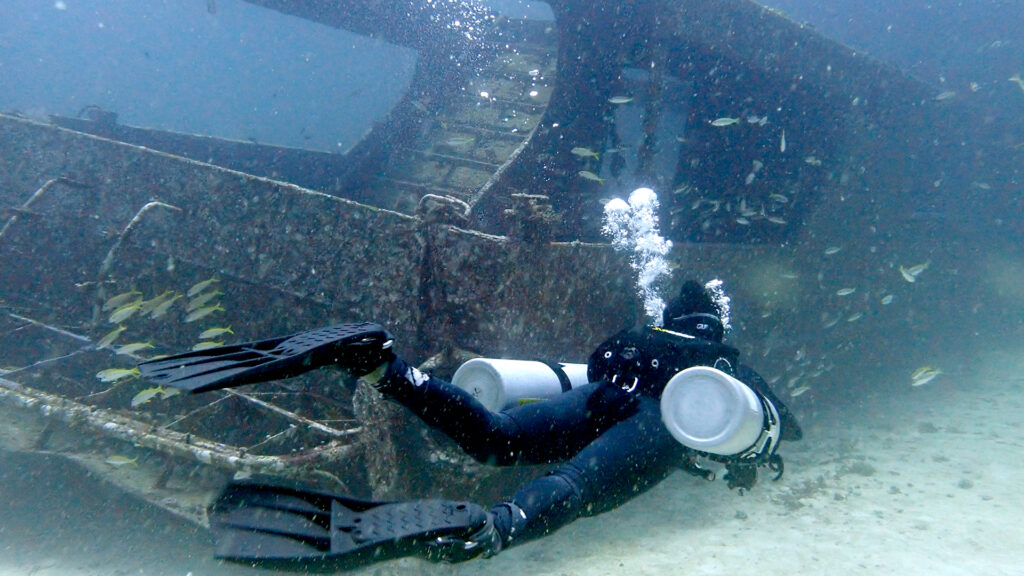 PADI Specialty Courses that may be completed in 2 days include:
Our 2 day PADI Specialty Courses start at only 11,600b.
PADI Tec Courses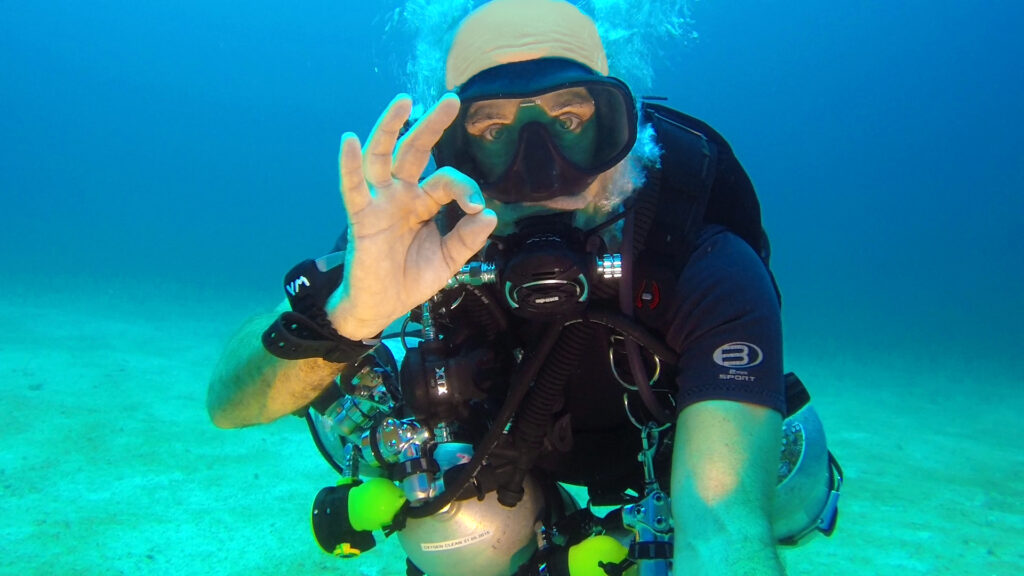 PADI Tec Diving Courses that may require 3 days or more include:
Our PADI Tec Diving Courses start at only 16,900b.
PADI Professional Courses
Become a PADI professional by taking the first step and do your PADI Divemaster Course here in Phuket. Then 'go for it' with the most sort-after professional diving certification: PADI Open Water Scuba Instructor.
Note: Unlike other the PADI Courses that you take with us in Phuket, where course materials and certification costs are included even in our best prices, professional PADI courses don't include these. **
PADI Divemaster Course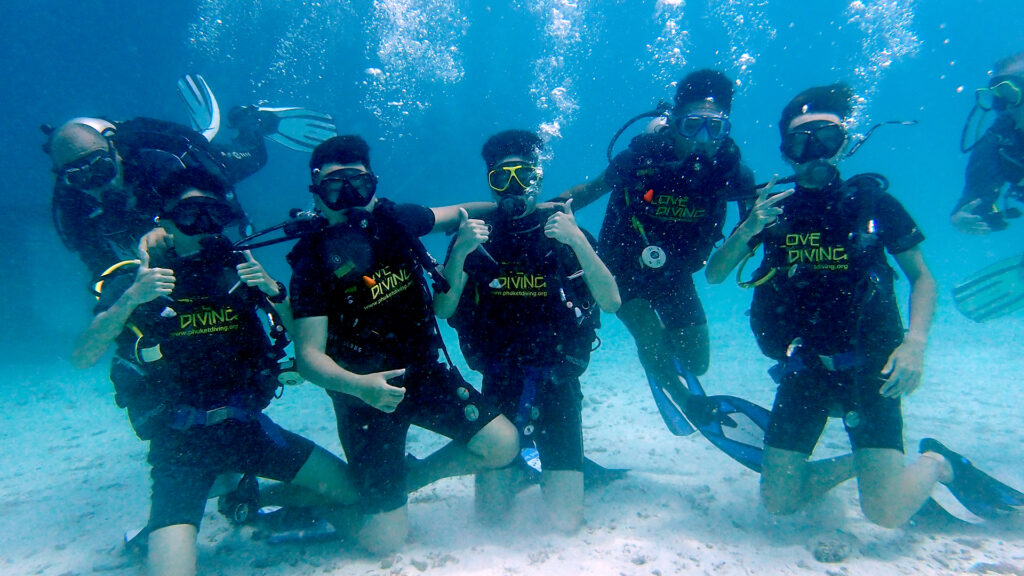 With some self-study, the PADI Divemaster course can be completed in as little as 2 weeks. The diving theory and dive training is a lot of fun and some become Divemasters just for the personal achievement. There are requirements necessary prior to starting, including 40 logged dives, and you need 60 logged dives before certification. Don't have 40 dives? Don't worry, ask us for our Divemaster package deals.

Our PADI Divemaster Course starts at only 35,000b. **
PADI Instructor Course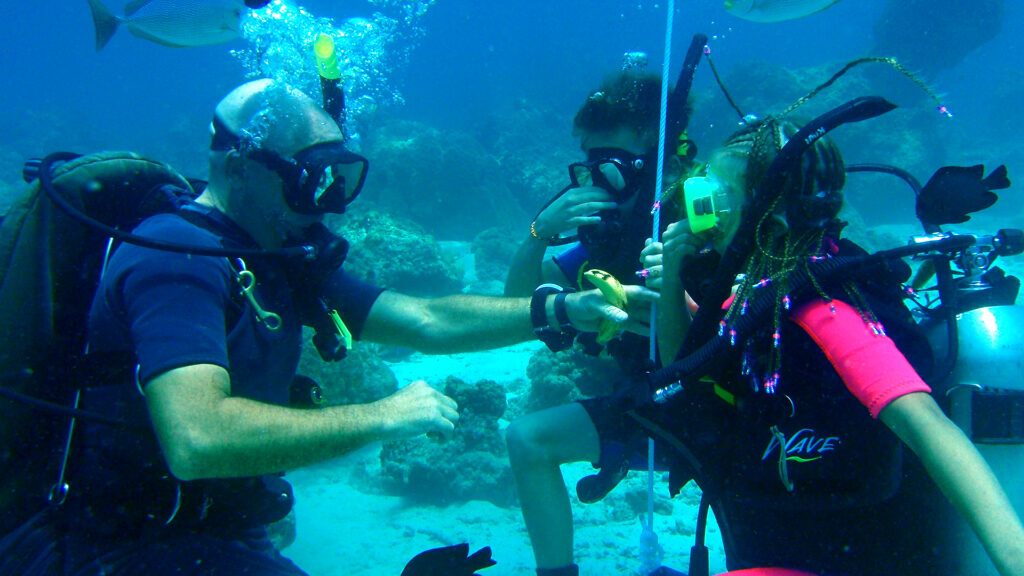 Our PADI IDC (Instructor Development Course) takes a minimum of 2 weeks, under the mentorship of a PADI Course Director. Once completed, you can then take one of the PADI Instructor Examinations, that are regularly scheduled in Phuket. And you'll also need to become an EFR Instructor. Requirements include being a PADI Divemaster and 100 logged dives. Don't have 100 dives? Don't worry, ask us!

Our PADI Instructor Development Course (IDC) starts at only 45,000b. **
Other Phuket PADI Courses
If you don't see PADI Diving Courses that you'd like to do, please contact us to ask. We've simply listed the Love Diving Phuket PADI Courses that are most popular or feasible to do – We don't do Ice Diving for example 😉
Also ask us if you'd like to combine multiple courses and want to know how to save your valuable holiday time and get the best price for Love Diving Phuket PADI courses. We look forward to diving Phuket with you!